Recreational opportunities abound, both at the Inn and close by.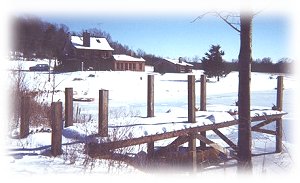 Play, read or watch. Find yourself a sticky wicket. Play croquet on the Bailey's Inn Lawn. Relax with a good book in a chair on the wharf or select a movie from the Inn's library and curl up to watch it in your room.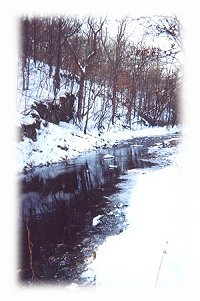 Splash or paddle. Swim in the Inn's three acre spring-fed lake or take a leisurely row in one of the authentic Nantucket dingys tied up at the wharf (right next to your reading chair!). Frolic in Brazil Creek as it meanders through the Inn property or wade it to explore the largest cave in Washington County.

Pedal and pump. Country roads invite exploration. Bicycles are available to all guests. You select an easy or challenging route on Berryman Trail for your ride through the beautiful and ever-changing landscape.

Float. The Huzzah, Cortois and Meramec Rivers and is a floater's paradise, and only 10 minutes away.

Ride or drive. Riding stables and a golf course are within 15 minutes of the Bailey's Inn gates.

Shop, explore and discover. You'll find something old or new close by the Inn. Just down the road, Steelville offers great antiquating possibilities, the chance to visit Onondoga Cave, and the opportunity to tour Sayersbrook Bison Ranch.





Bailey's Inn at Brazil Creek offers unparalleled ambience.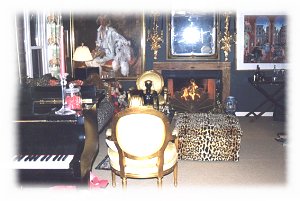 The rustic exteriors belie hidden comforts. Whether your room is in the Main House or Cottage, delightful eccentricity abounds. Continental antiques casually mingle with the contemporary, in both furnishings and art. Glowing wood, deep with the patina of age, sumptuous fabrics and impeccable craftsmanship meld into a welcoming whole in each of the guest rooms. Each has a different personality. Time stops. The unwinding begins.

In addition, rooms at Bailey's Inn are equipped with television, VCR (a library of tapes is at hand), a fireplace, and open deck or screened room. Each has a modern, graciously appointed bath.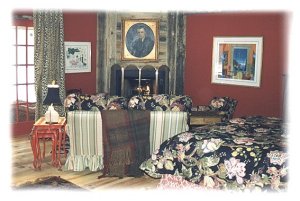 Breakfast, in-room, is included in the tariff. The dining room offers more substantial breakfast fare, with appropriate charges. Further gourmet options are available at additional cost and by prior arrangement.

If you choose, the kitchen can provide a basketed luncheon to enjoy wherever your wandering takes you. Elegant dinners can be yours, as well, in the dining room. After-dinner coffees and drinks are available in the reception room.

Bailey's Inn at Brazil Creek offers you a unique country inn experience.

Bailey's Inn at Brazil Creek offers a unique brand of hospitality any time of the year. Antique wood glows in the light of the flame of your fireplace.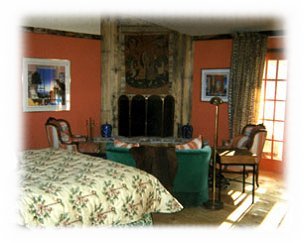 Crisp linens and plump pillows invite a relaxing nights sleep. You'll enjoy the luxury of in room continental breakfasts at your leisure. Further gourmet options are available at additional cost and by prior arrangement.

Summer guests experience balmy, forest scented summer breezes. Fall guests witness vistas of stunning autumn foliage. Winter guests are invigorated by crisp air tingling their skin as they hike myriad trails or, weather permitting, skate on the lake. Spring guests revel in zephyrs carrying the promise of wakening flowers.

Whether you're an active guest, or one who wants to relax and get away from it all, Bailey's Inn at Brazil Creek is the perfect spot for you.

Located in the foothills of the beautiful Missouri Ozarks, the Inn is located only an hour and a half from St. Louis, off interstate 44. The Inn complex nestles on 110 acres in the 50,000 acre Mark Twain National Forest.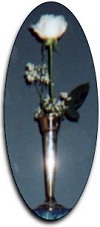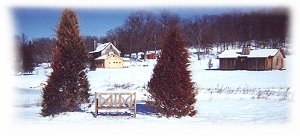 Bailey's Inn at Brazil Creek Tariff Card

Rates per night

Reservations

Reservations are required. Please phone (573) 732-2288 or fax (573) 732-3288. Reservations are held for two days, in which time a securing deposit of $50 per day per room is due. Without receipt of such deposit, a reservation is rendered void. Short notice reservations may be charged to your American Express or MasterCard account.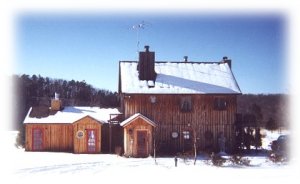 Cancellations

Because of our small size, cancellations affect our operation significantly. For this reason we uphold a strict cancellation policy.

Your funds, less $50 will he happily refunded if you cancel your reservation at least seven (7) days to your anticipated arrival date. After that, no refund is possible regardless of reason unless we are able to rebook the room(s). You are, however, welcome to send someone in your place.




---
© 2001

Net Engineers, Inc.